Adding a title, description, and tags
After you have added at least one slide to your VoiceThread, you will be able to give the VoiceThread a title, description, and tags.  Click on the link that says "Add a title and description" just below the Add Media button to do this.

Title: A title is required.
Description: A description is optional. This is a good place to describe your VoiceThread in more detail or display the expectations for others to participate.
Tags: Tags are optional. They allow you to search for the VoiceThread by certain keywords on your VT Home page. Tags are not visible on the VoiceThread itself.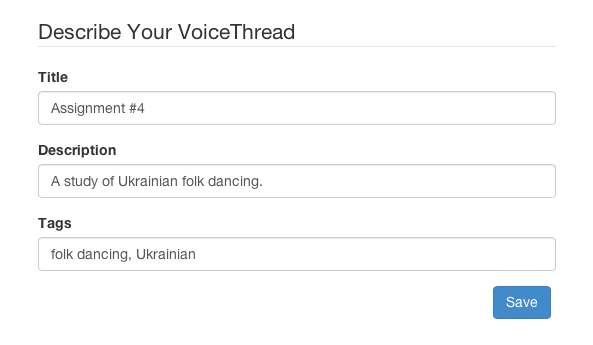 Click "Save" when you are done.